NekoJB Jailbreak
The KFD exploit-based NekoJB jailbreak is the latest jailbreak tool of the community and supports iOS 16.6 Bete 1 to iOS 16.2. From this page, you can get all information about NekoJB jailbreak compatibility / IPA Download and How to use it for iPhone and iPad Jailbreak.

@HAHALOSAH ( HAHALOSAH ) is the developer of the NekoJB jailbreak and it is KFD exploit-based tool.

The Best part is - The NekoJB jailbreak supports passcode, and Touch/FaceID after completing the full jailbreak.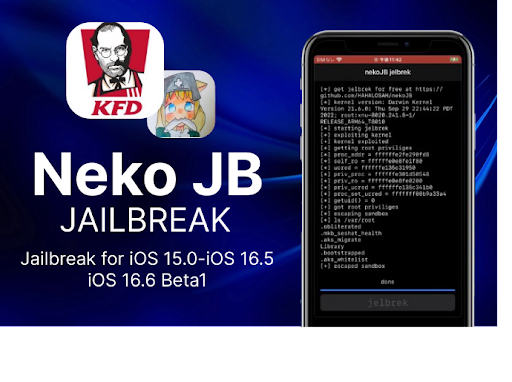 NekoJB Jailbreak - Support iOS and iPadOS
iOS 16.6 beta1, iOS 16.5, iOS 16.4.1, iOS 16.4,iOS 16.3.1, iOS 16.3, iOS 16.2.1, iOS 16.2.

Some unofficial jailbreak sites publishing the NekoJB jailbreak also support A12+ / arm64e. This is false news and does not support A12 and above. The developer needs a PPL bypass for arm64e / A12+.
Support iPhone and iPad
A8 / A8X – Phone 6, iPhone 6 Plus, iPad mini 4, iPad Air 2
A9 / A9X – iPhone 6S, iPhone 6S Plus, iPhone SE, iPad (2017) 5th Generation, iPad Pro (12.9 in.) 1st generation, iPad Pro (9.7 in.)
A10 /A10X – iPhone 7 and iPhone 7 Plus, iPad (2018, 6th generation), iPad (2019, 7th generation), iPad Pro 10.5″ (2017), iPad Pro 12.9″ 2nd Gen (2017)
A11 – iPhone 8, iPhone 8 Plus, and iPhone X
Download NekoJB IPA
Latest Update - 07/08/23

The NekoJB IPA has still not been released to the Public and once the developer shares the IPA with the jailbreak community, we will the update download button with the NekoJB IPA.

Additional Note - Once the developer released the NekoJB Jailbreak IPA, you can sideload it with AltStore or /sideloadly methods.
NekoJB Jailbreak running ( Video evidence )
This is the video evidence of the Neko jailbreak and how is running ( intrafce ). The NekoJB jailbreak is very similar to the Unc0ver jailbreak interface.

Neko Jailbreak Video evidence
Cydia or Sileo for Neko Jailbreak?
Currently, Cydia is not updating regularly and it is outdated. So based on my knowledge and previous iOS jailbreak release experience, you cannot install Cydia from the NekoJB jailbreak tool.

So as per the previous jailbreak releases, Sileo will be the default package manager for the NekoJB jailbreak.
Neko jelbreak or Neko Jailbreak
In the Neko jailbreak tool, the first interface is showing NekoJB Jelbreak. Seems to me in typing mistake and it should be NekoJB jailbreak.
NekoJB Jailbreak Discord ( Get Latest Updates )
You can get the latest NekoJB jailbreak updates from the developer's discord server.
NekoJB Jailbreak Developer
The @HAHALOSAH is the Developer of the NekoJB jailbreak.

@HAHALOSAH Twitter profile - Link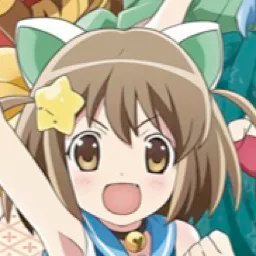 The NoFreeAppLimit Tweak is a famous jailbreak tweak for Removes the 3-app limit for free developer accounts. The @HAHALOSAH is the developer of NoFreeAppLimit Tweak.