KFD Exploit Download Links
The KFD exploit is the newly released method to install jailbreak features without any type of jailbreak such as Untethered / Tethered or semi-untethered and without any package manager.

The KFD exploit support to get awesome jailbreak features to customize the iPhone and iPad devices.

From this page you can install all KFD exploit IPA files and sideload the files online ( without PC ) / AltStore / Sideloadly methods.
KFD Exploit compatibility
The KFD exploit is fully compatible with the following iOS versions / iPadOS versions and Device models.

Some popular websites published the KFD exploit also compatible with iOS 17 Jailbreak and iPhone 14 Jailbreak. But it is not official news and we will update this page once KFD is released for iOS 117.

iOS versions - iOS 16.6Beta 1 / iOS 16.5 / iOS 16.4.1 / iOS 16.4 / iOS 16.3.1 / iOS 16.3 / iOS 16.2.1 / iOS 16.2
Full support Devices for KFD Exploit-
arm64
iPhone 8, iPhone 8 Plus, iPhone X, iPhone XR
iPad (5th gen) 9.7, iPad (6th gen) 9.7, iPad (7th gen) 10.2, iPad Air (2nd gen) 9.7, iPad mini (4th gen) 7.9.
arm64e
iPhone XS, iPhone XS Max, iPhone 11, iPhone 11 Pro, iPhone 11 Pro Max, iPhone SE (2nd gen).
iPhone 12 mini, iPhone 12, iPhone 12 Pro, iPhone 12 Pro Max.
iPad (8th gen) 10.2, iPad (9th gen) 10.2, iPad (10th gen) 10.9, iPad mini (5th gen) 7.9, iPad Air (3rd gen) 10.5.
iPad Air (4th gen) 10.9, iPad Air (5th gen) 10.9, iPad Pro (3rd) 12.9,11″, iPad Pro (4th) 12.9,11.
iPad Pro (5th) 12.9,11, iPad Pro (6th) 12.9,11.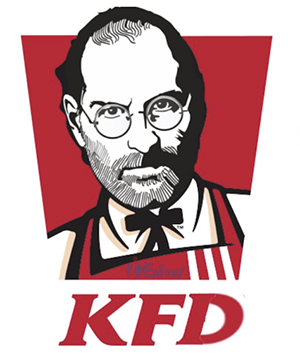 What KFD jailbreak can do at the moment?
- Hide dock
- Hide Torch/Cam on LS
- Hide Homebar
- Font Overwrite
- Change Screen resolution
- Lock Screen Button change
- Misaka KFD
- Picasso
- SimpleKFD
- posi0nKFD
KFD Online links
This is the KFD online install Links. You no need to use any sideload method to install the below links. Just open this page from the iPhone or iPad Safari and tap the install button. These links' main developer is zeus.me website. Once the below links are revoked,visiit to Zeus website, they update the link regularly once revoked.
CowaBunga for Cydia Tweak / Sileo Tweak
The KFD exploit currently supports to misaka Tweak manager. So all KFD exploits support iPhone and iPad users can use the Misaka Tweaks. Also, the CowaBunga method support to install jailbreak tweaks and Themes.

The Palette and Bajji are the famous jailbreak tweaks that support to Misaka Tweak manager.
Taurine Jailbreak ( Up to 14.4.2 ) - KFD exploit
The unofficial Taurine IPA released for iOS 14 to iOS 14.4.2 jailbreak. The unofficial Taurine jailbreak IPA released support with the KFD exploit. This is the new Taurine jailbreak update and you can install the Sileo for iOS 14 to iOS 14.4.2 running arm64 Devices.
NekoJB ( Neko Jailbreak )
The upcoming NekoJB Jailbreak semi-untethered for the KFD exploits supports iOS 16.2 – 16.5 & 16.6b1 on any arm64 device (iPhone X or below).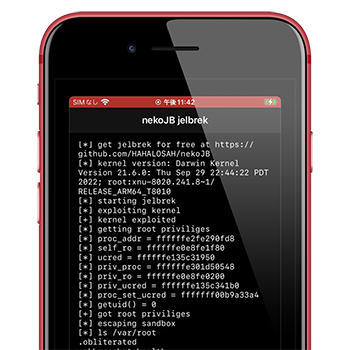 Misaka KFD - Misaka Tweak Manager
@Little_34306 and @straight_tamago just released an IPA for installing Misaka Tweak Manager.
The Misaka Tweak Manger has two options to change app settings.
On MDC option: Support all devices from iOS 15.0 - 15.7.1 and iOS 16.0 - 16.1.2
On KFD option: Support A12-A16 (iPhone Xs - iPhone 14 Pro Max) on iOS 16.2 - 16.5 & 16.6b1
Picasso Jailed toolbox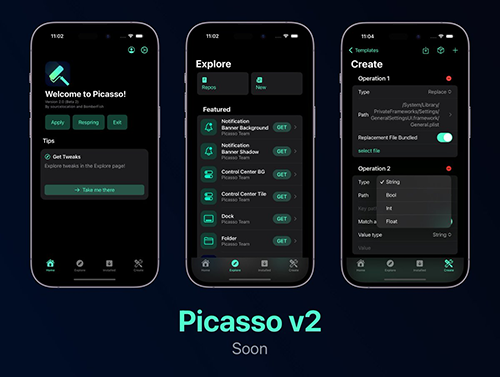 Picasso is a Jailed toolbox application for ALL arm64e iPhones running iOS 16.0 - 16.5, 16.6b1 using KFD exploit.

Currently, Picasso supports the following features ( List below )
- Dynamic Island on any device
- Springboard Tools (Dock color, Folder background color, Control Center background color, Notification banner background color, Notification shadow color)
- Custom system-wide Fonts
- Custom Face ID lock icon animation on Lock Screen - Settings app customizer
- Audio (charging, screenshot, lock, notification, etc.) customizer
SimpleKFD
SimpleKFD is another toolbox for KFD exploit devices. You can do the following things with the simple KFD exploit.
Hide Homebar
Hide Dock
Enable 14 Pro Max Resolution
Enable 14 Pro Max Dynamic Island
Change the Font to a hardcoded one
Custom CC Icons
Custom Lockscreen Icons
Hide Lockscreen Icons
Hide Notifications/Media Player Background
Purple System & Font Color
Chicken Butt - Cluckabunga
The Cluckabunga ( old name is Chicken Butt ) KFD-exploit method tool that support to customize iOS settings without jailbreak.

The Cluckabunga currently supports iOS 16.5 to iOS 16.2 running A12 to A16 Devices. With the Cluckabunga toolbox,currently can use for the Springboard, Lock Icons, Custom Fonts, and even enables Dynamic Island.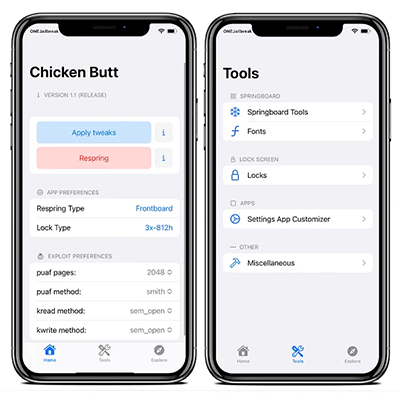 Guang Zhang UI
Guang Zhang UI is a KFD exploit support method and it can use to change LS shortcut icons.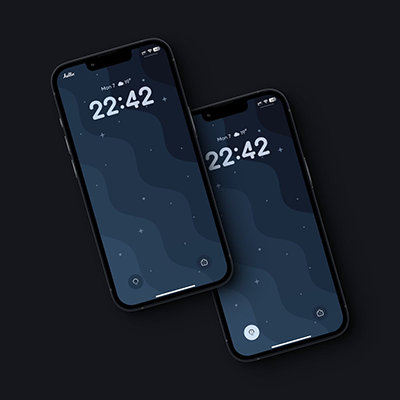 Lock Screen Button change
KFD exploit also can be used for Lock Screen button change. But IPA is not released to the public.

Kdf for all Devices
As per the opa334, the KFD coming soon for more iPhone and iPad Devices. Coming soon devices are listed below.
iOS 15.1.1 iPhone 13 Pro
iOS 15.4.1 iPad 8
iOS 15.7.3 iPhone SE
How to use KFD Jailbreak?
Sideload KFD iPA from Sideloadly or AltStore methods, then open it from the Home page. Then tap the kopen to apply changes.

Currently, the KFD method only supports a few features like Home screen change and Lock screen change. But according to the developer, more features are coming soon.
What you cannot do with (only) kfd?
Get root
Bypass code signing
Code injection
Get arbitrary entitlements
Jailbreak
Kdf Jailbreak and Ponda Jailbreak tools
The developer Felix-pb has released two new kernel exploits. These two Kernel supports Memory Read/Write operations on iOS, macOS.

So Ponba jailbreak was developed under KDF exploit and it will be a better jailbreak tool for the latest iPhone and iPad Models.
KDF Exploit news
KFD Jailbreak for iOS 13
The KFD exploit is also compatible with the older iOS 13 version and one of the developers confirmed it. See this Twitter ( X ) post to see KFD for iOS 13.
1. exploit KFD on iPhone 14 Pro Max iOS 16.4.1 - iPhone XS Max iOS 15.4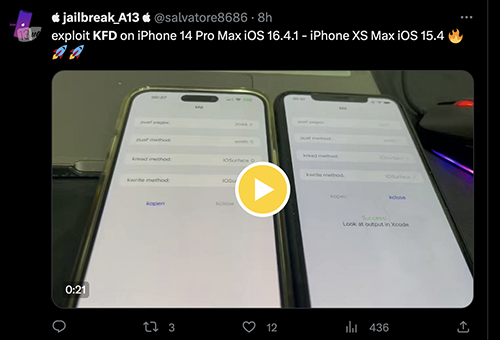 2. Successfully Works arm64 Device for KFD Exploit
3. MacDirtyCow-like add-ons may soon be possible on iOS 16.5 thanks to kfd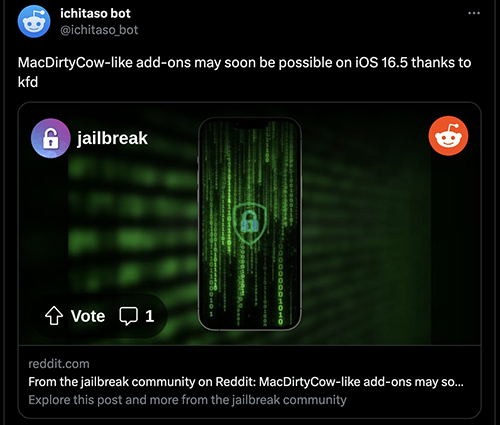 3. About KFD exploit