Support iOS and iPadOS versions for Fugu ( Full list )
iOS 14.5.1 / iOS 14.5 / iOS 14.4.2 / iOS 14.4.1 / iOS 14.4 ( Only A12 / A13 / A14 )
If you are running iOS 14.5.1 to iOS 14 below A12 / A13 / A14, you can use the Checkra1n Jailbreak tool.
Might add
14.2 / 14.1 / 14.0.1 / 14.0 - Based on his discord news
Support Devises list for Fugu
A14 - iPhone 12 mini / iPhone 12 / iPhone 12 Pro / iPhone 12 Pro Ma
A13 - iPhone SE 2 / iPhone 11 / iPhone 11 Pro / iPhone 11 Pro Max
A12 - iPhone XS / iPhone XS Max / iPhone XR
A14 - iPad Air (4th generation)
A12Z - iPad Pro 12.9-inch (4th generation / iPad Pro 11-inch (2nd generation)
A12X - iPad Pro 12.9-inch (3rd generation) / iPad Pro 11-inch (1st generation)
A12 - iPad Air (3rd generation) / iPad (8th generation) / iPad mini (5th generation)
---
How to run fugu 14
Fugu14 + Unc0ver 14 Jailbreak process is very hard for beginners, and you have to set up Fugu14 manually. So follow the below steps seriously and the video guide.
Fugu14 is still only for macOS, and the Windows support version will be released shortly.
Download below files
Download IPSW Files according to your Device models
Once you install Fugu14, you must install the Unc0ver 14 support version.
You can install the Unc0ver Online app ( Without PC ) from here.
Fugu15 Jailbreak
Linus Henze announced Fugu15 for iOS 15.4.1 Jailbreak during the objectivebythesea conference.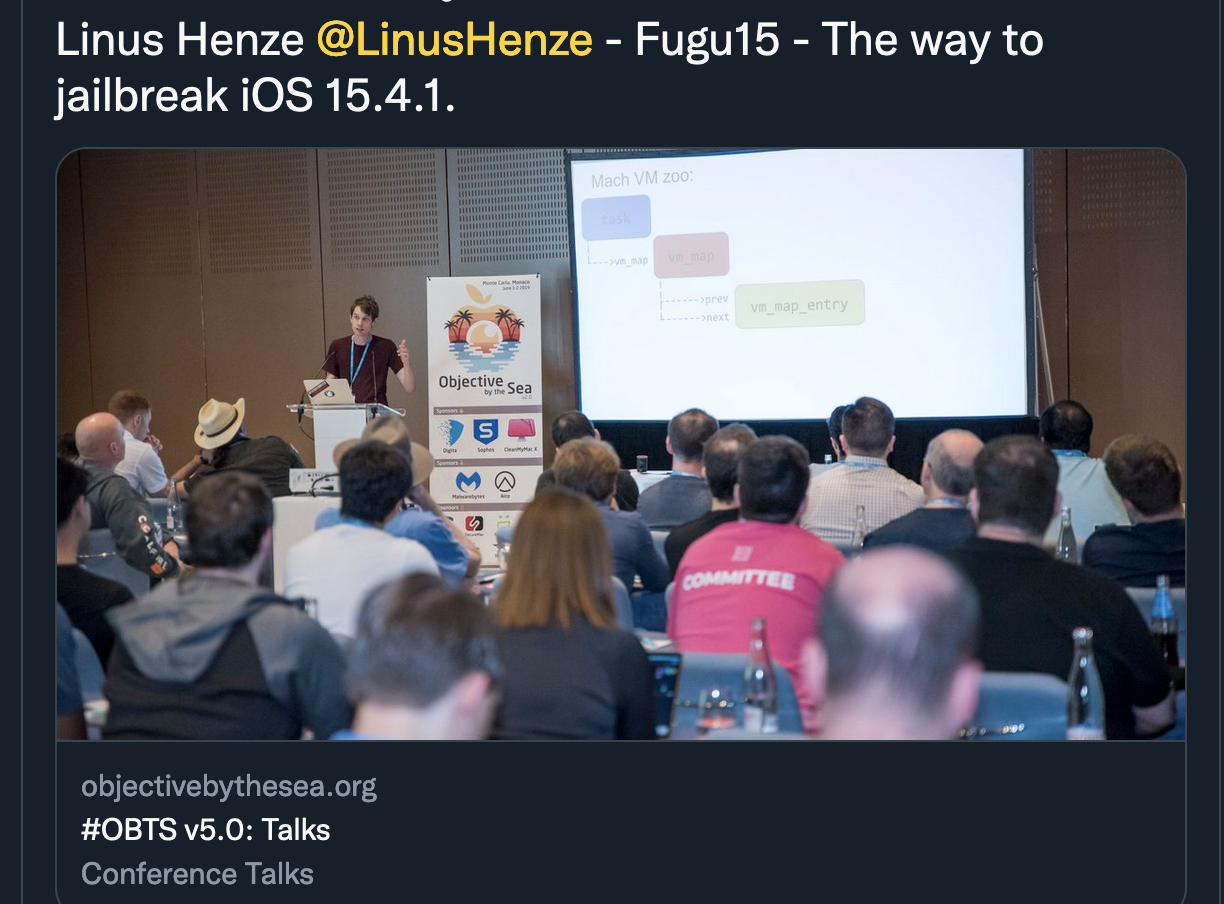 Fugu untethered Jailbreak for iOS 14 to iOS 14.2
Fugu Jailbreak Developer posted on discord and confirmed Fugu jailbreak might support iOS 14 to iOS 14.2 versions.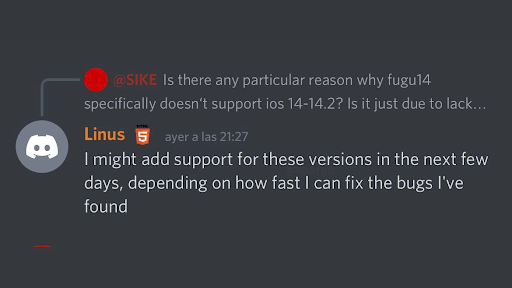 Download Fugu Tool
Still, no Download link is available for the tool. According to the Developer ( Linus Henze ), the initial Download tool is only for the macOS system.
So Fugu will not support an Online Jailbreak ( without PC ) solution.
Alternatives for Fugu Jailbreak tool
Checkra1n - Supports iOS 13 to 13.5.1
Unc0ver - Supports iOS 11 to iOS 14.3 versions running every iOS Devices.
Odyssey - Supports iOS 13 to iOS 13.7 Devices include A13 Devices.
Fugu Jailbreak Features
Sileo is the default package manager.
iStrap - The kernel bootstrapper.
iDownload - Application running on your iDevice.
SSH and Substitute automatically install.
Progress of Fugu Jailbreak
Feb 3, 2020 - Uploaded fugu Jailbreak for the iPad Pro (2017) to GitHub
Mar 20, 2020 - Fugu now supports iOS/iPadOS 13.4 and has a new auto-installer that installs Sileo, Substitute and SSH!
Apr 12, 2020 - Fugu 0.4 version released
Sep 13, 2020 - iOS 14.5.1, iPhone 12 Pro Max fugu Demo version run- Demo version video
Sep 22, 2020 - ETA set to October 21